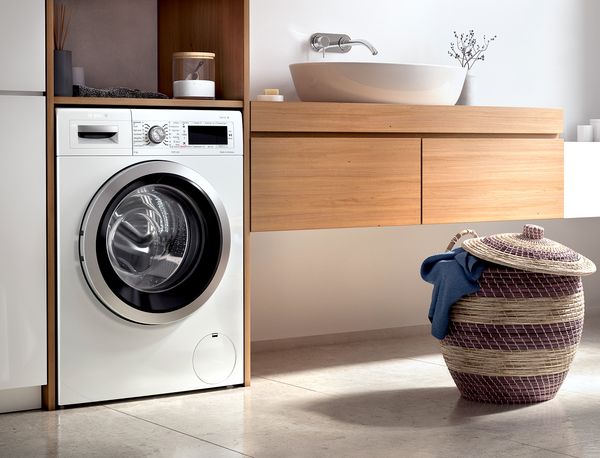 Loves washing for you.
Bosch washing machines make life easier for you – and they do it for the life of the appliance. Thanks to the automatic programmes, they're not only clear and simple to operate, they also provide the best results with the lowest levels of water and energy consumption.
View the Washing Machine range
Say goodbye to line drying.
Intelligent sensors monitor the temperature and residual moisture content throughout the drying process. The result: your clothes are treated with maximum care, whether you select iron, cupboard or extra dry programs.
100% Washer. 100% Dryer.
Not only have we rolled two appliances into one, we've also made sure the Bosch Washer Dryer is a top performer. It can easily wash 7kg of laundry with 4.5 star water efficiency or wash and dry 2kg of laundry in just 60 minutes. Plus with AirCondensation Technology™ it uses air to dry your clothes instead of water, making it one of the Australia's most water-efficient washer/dryers.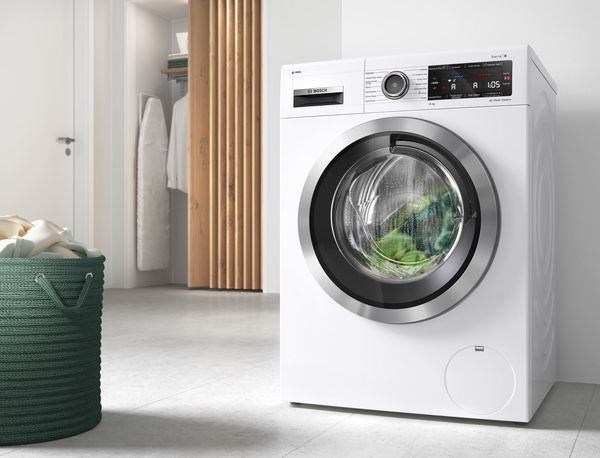 Tested a thousand times, unique in terms of quality.
Before a washing machine, a tumble dryer or a washer dryer is allowed to bear our name, it has to undergo the toughest of tests. Only when our products fully meet the highest standards of quality and performance are they ready for the most crucial test: being used in your home.
Looking for a new washing machine?
Let us help you find the perfect Bosch Washing Machine. Our product finder will easily indicate the optimal washing machine for your home. Simply answer some questions concerning your washing routine and we will find the perfect washer which matches your demands.
Satisfied customers are our best reference.
GREAT WASHING MACHINE
Ive only had the machine two days but very impressed with the quality of the wash and the spin is great and very quiet
Whisper
We replace our Bosch Classixx with this machine. Obviously there are some similarities between the two model. Though over all the most significant notable difference is the lack of noise on spin cycle!
Excellent Washer - Quality Cleaning Results
My wife and I love the modern design with the side walls. The machine does a quality job at cleaning the garments with a comprehensive set of 14 washing programmes to choose from.
Bosch Serie 4 washing machine is great!
WAN22120AU washing maschine is indeed a great product. It is affordable and of high build quality, it's also water and energy efficient. It runs quietly and has many programs for different types of laundry. It offers great value for money.
Prep for dryer
Needs a final programme after 1400 rpm to untangle clothes for dryer.
Easy to Use
I love this machine. It's a clean quiet washer with a great selection of cycles.