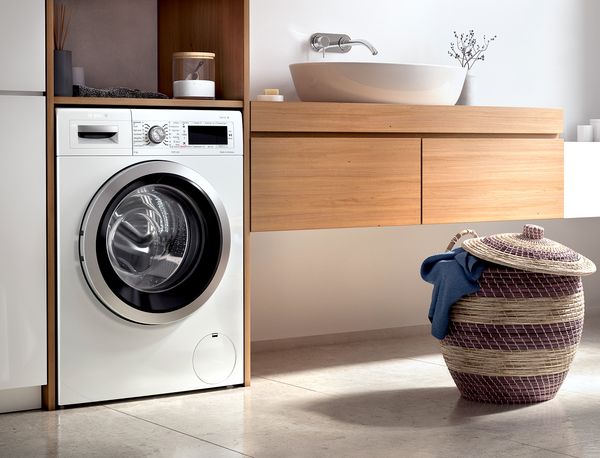 Loves washing for you.
Bosch washing machines make life easier for you – and they do it for the life of the appliance. Thanks to the automatic programmes, they're not only clear and simple to operate, they also provide the best results with the lowest levels of water and energy consumption.
View the Washing Machine range
Say goodbye to line drying.
Intelligent sensors monitor the temperature and residual moisture content throughout the drying process. The result: your clothes are treated with maximum care, whether you select iron, cupboard or extra dry programs.
100% Washer. 100% Dryer.
Not only have we rolled two appliances into one, we've also made sure the Bosch Washer Dryer is a top performer. It can easily wash 7kg of laundry with 4.5 star water efficiency or wash and dry 2kg of laundry in just 60 minutes. Plus with AirCondensation Technology™ it uses air to dry your clothes instead of water, making it one of the Australia's most water-efficient washer/dryers.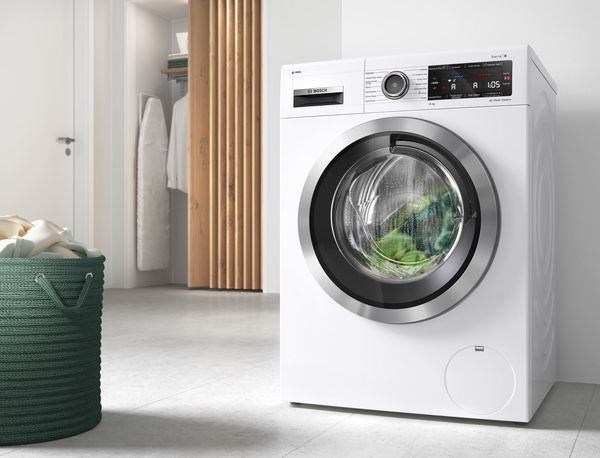 Tested a thousand times, unique in terms of quality.
Before a washing machine leaves our factory, we test every tiny detail and subject it to endless stress tests. In addition, they have to wash and dry 16,000 kg of washing – not just any old how, but perfectly. Because only when every one of the 1,000 or so components in our washing machines meets our high standards of function, quality and reliability 100%, is a Bosch appliance ready to face its most important challenge: being used by you at home.
Looking for a new washing machine?
Let us help you find the perfect Bosch Washing Machine. Our product finder will easily indicate the optimal washing machine for your home. Simply answer some questions concerning your washing routine and we will find the perfect washer which matches your demands.