Washing machine key features: A closer look
How are Bosch washing machines so quiet? How can you add that extra shirt to the wash you just started? Discover more with our interactive guide – just click the hotspots or click and slide left or right to get a better view.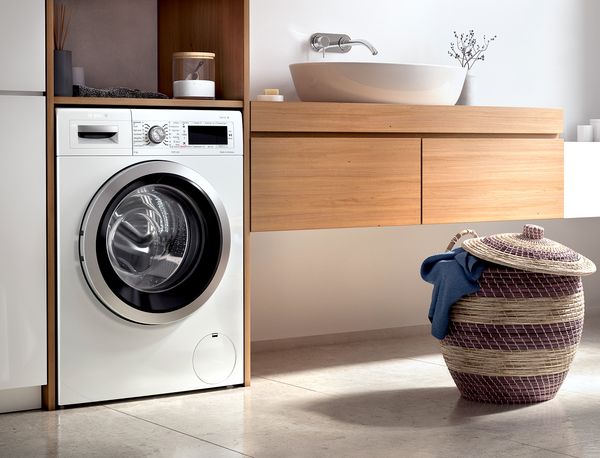 Loves washing for you.
Bosch washing machines make life easier for you – and they do it for the life of the appliance. Thanks to the automatic programmes, they're not only clear and simple to operate, they also provide the best results with the lowest levels of water and energy consumption.
You can overdose or underdose. Or you can get the dosing just right.
The only thing you need to do now in order to achieve perfect washing results is to relax. The new Bosch washing machines with the automatic dosing system i-DOS set the precise amount of detergent for you, down to the nearest millilitre - and it only takes the touch of a button. Precisely dosed detergent not only protects your laundry, but is also good for the enviroment and your bank account. Discover i-DOS from Bosch.
Which washing machine is best for your home?
Answer a few questions to find the perfect washing machine for you. Our buying guide will help you find the best washing machine for your home based on your individual needs for capacity and special features. Only a few clicks away!
Satisfied customers are our best reference.