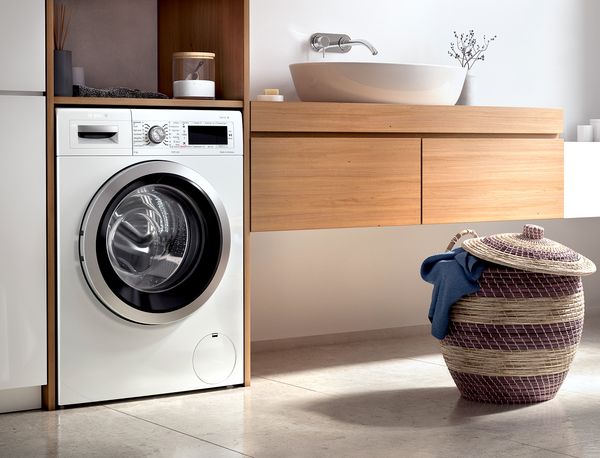 Loves washing for you.
Bosch washing machines make life easier for you – and they do it for the life of the appliance. Thanks to the automatic programmes, they're not only clear and simple to operate, they also provide the best results with the lowest levels of water and energy consumption.
You can overdose or underdose. Or you can get the dosing just right.
The only thing you need to do now in order to achieve perfect washing results is to relax. The new Bosch washing machines with the automatic dosing system i-DOS set the precise amount of detergent for you, down to the nearest millilitre - and it only takes the touch of a button. Precisely dosed detergent not only protects your laundry, but is also good for the enviroment and your bank account. Discover i-DOS from Bosch.
Satisfied customers are our best reference.