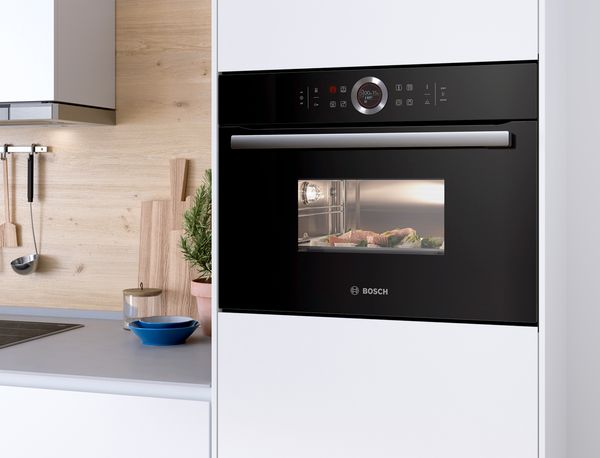 Steams so gently, even vitamins stay for dinner.
There is no healthier or tastier way to prepare food than in a Bosch Steamer. Cooking with steam helps retain vitamins and minerals in fresh foods as well as maintain original colour, shape and consistency. With steam, you can even cook without adding oil or extra seasoning.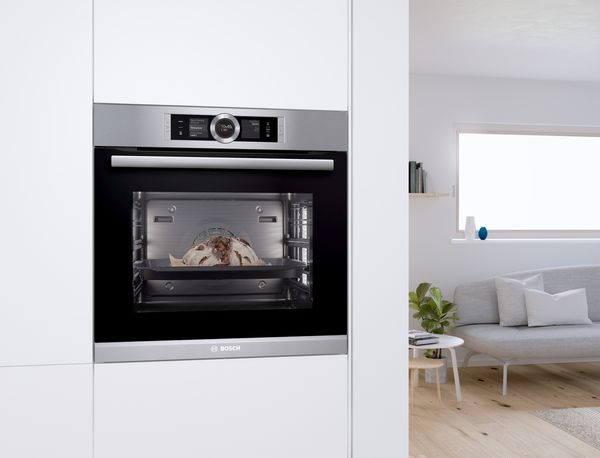 Get the best of both worlds with Bosch Combination Steam Ovens.
With the Bosch Series 8 combination steam oven, you can bake, steam or both. Combine the benefits of pure steam cooking with functions of a conventional oven and discover the results of giving your roasts and home-made bread a crispy finish.
Add bursts of flavour with Added Steam.
Enhance your cooking results by adding the perfect amount of moisture to your dishes, thanks to the added steam function. With the option of three intensity levels; low, medium or high. Create succulent roasts and perfectly browned bread crusts with ease. For added peace of mind, Bosch steam ovens have integrated water tanks, so no direct water connection is needed. The steam tank inside the cavity can be easily accessed and cleaned in a dishwasher.
Full Steam ahead.
Discover our ovens with pure steam alongside conventional heating methods. Use the full steam function for gentle, healthy food preparation; perfect for fish, vegetables and some desserts.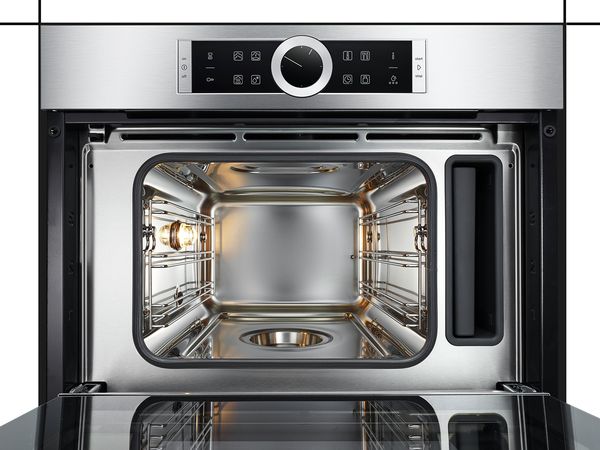 Superb technology for the finest flavour.
To make sure that our kitchen equipment is there to support you reliably for as long as possible, we have only used the best materials for it. The interiors of our steamers and steam ovens are made from the finest high-grade steel and are guaranteed stainless. The water tank is easy to remove and top up. And the automatic descaling programme makes sure that you'll never have to bother with time-consuming descaling again.