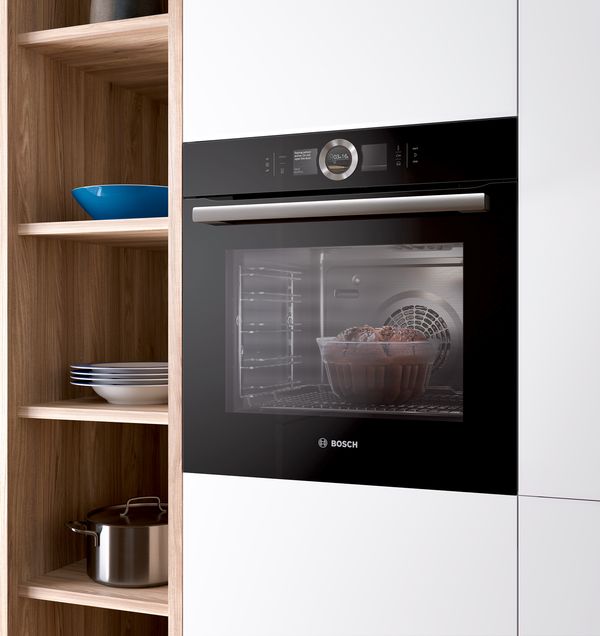 Bosch built-in ovens. The easy way to perfect results.
Whether you're preparing poultry, meat, fish, vegetarian dishes, baked goods or desserts, your favourite dishes are always cooked to perfection – and it couldn't be easier. Now you have a master chef to help you in the kitchen: your oven.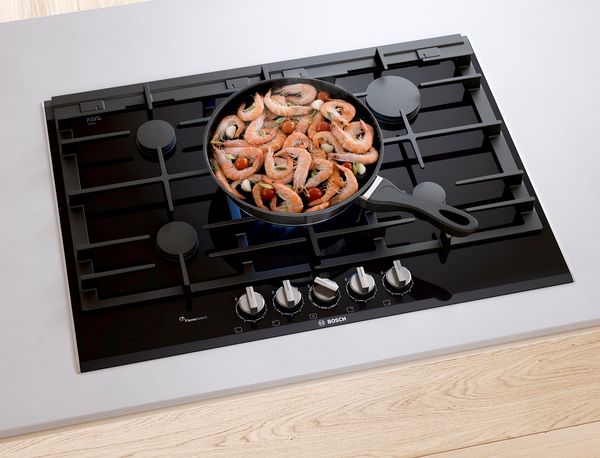 You'll find clever features on every Bosch cooktop.
Whether you choose induction, gas or ceramic, a Bosch cooktop will add versatility, style and elegance to your kitchen.
Enjoy the flexibility of a freestanding cooker.
Whether you choose induction, gas or ceramic, a freestanding cooker lets you plan your kitchen the way you want.
A Bosch steam oven steams so gently, even vitamins stay for dinner.
Cooking with steam helps retain vitamins and minerals in fresh foods, as well as to maintain original colour, shape and consistency of our food. The Bosch pure steam oven allows you to steam fresh or frozen food with ease on up to four levels simultaneously. While the combination steam oven offers total flexibility to steam, bake or both, and produce tender but crispy results.
Bosch combination microwave ovens: Perfect for the gourmet in a hurry.
Sometimes, you just can't get food to the table fast enough. Our Series 8 combination microwave ovens help speed up the cooking process to produce outstanding results without compromising on taste.
View the Combination Microwave Ovens
Rangehoods with plenty of options and optimal performance.
With a wide variety of sizes, types and finishes to choose from, it's easy to find the right Bosch rangehood to perfectly suit your kitchen's design.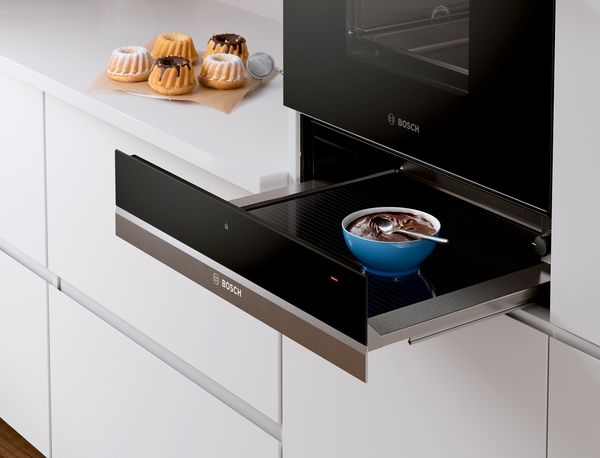 Sometimes our best ideas end up in a drawer.
Our Series 8 warming drawers can do much more than just keep food and plates warm; they're also perfect for slow-cooking meat, defrosting frozen foods and proving dough.
Installed separately or in combination with Series 8 kitchen appliances, they are always easy to open... even when you have your hands full.
You can count on Bosch.
To make cooking and baking really easy for you, Bosch engineers work hard when they develop our home appliances. Before a new appliance leaves our factory, they subject every function, right down to the smallest screw, to thousands of stress tests and quality inspections. Only when the results meet our high standards is your oven, cooktop rangehood or cooker ready for its most crucial test: being used in your kitchen.