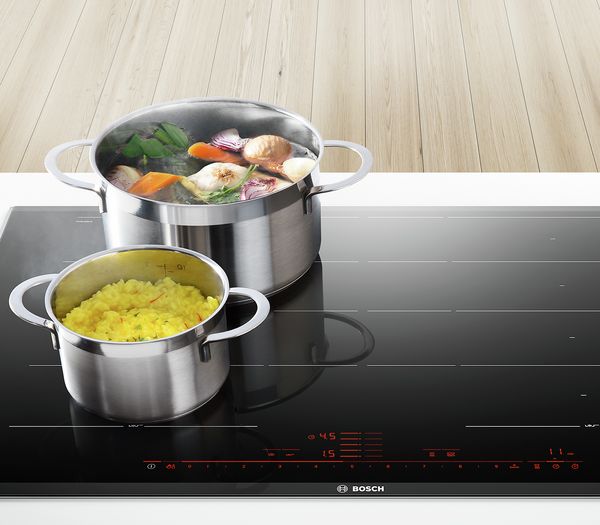 It's great when cooking means less waiting and more reliability.
Modern cooking offers so many wonderful new tastes and textures, you need a cooktop that's flexible enough to keep up. Induction cooktops can bring 2 litres of water to the boil twice as fast as coventional cooktops. Intuitive controls all boast 17-stage power settings, making the entire cooking process so much easier to manage.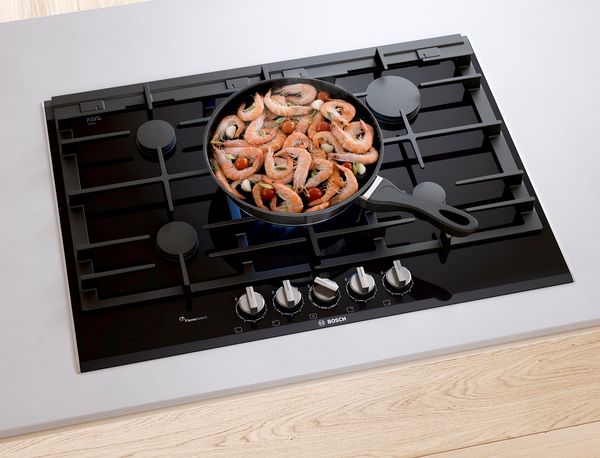 Fire that does exactly what you want.
Fire still fascinates our engineers today as it did half a million years ago when man first tamed it. That's why everything revolves around it. Our German-designed gas cooktops are available in a range of different styles and burner configurations for greater cooking flexibility.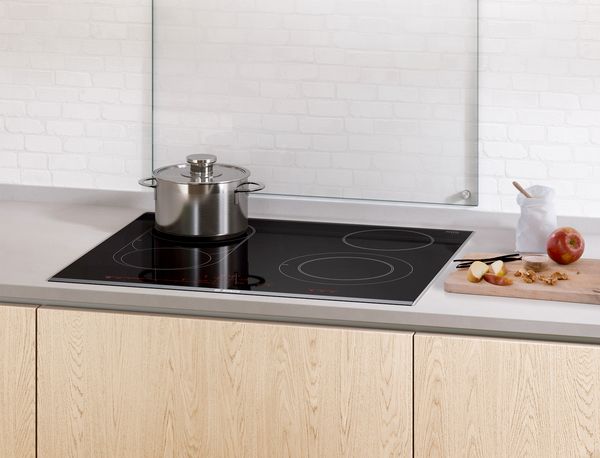 Ceramic cooktops: classic cooking
With their electronic touch-controls and extendable cooking zones, Bosch ceramic cooktops combine great looks with smart function and design. The smooth ceramic glass cooktop surface is tough and durable as well as being practical and easy-to-clean.
Satisfied customers are our best reference.