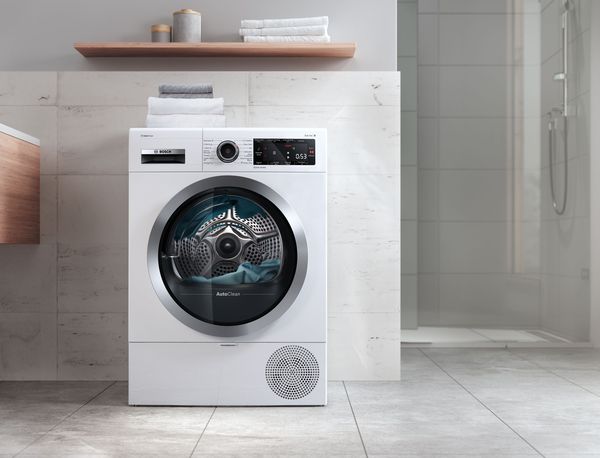 Heat pump drying: 8 star maximum energy efficiency.
Using ActiveAir technology, Bosch heat pump dryers are designed to work without conventional heating. Existing heat is reused efficiently during the entire drying process, making them amongst the most economical dryers in Australia. The patented SelfCleaning Condenser™ cleans itself automatically, ensuring the dryer performs with optimal energy efficiency.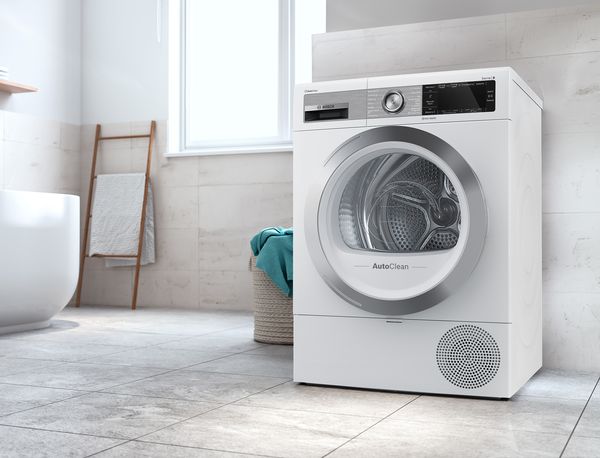 Convenient operation for all your drying needs.
Bosch condenser dryers are not only economical to use, the only thing they need to start working is a power point. They don't have the typical air extractor hose to the outside, since the moisture extracted from the washing is collected in a container.
For faster drying: a vented tumble dryer.
In a vented dryer, your clothes dry fairly quickly - and to just the right level of dryness - thanks to our ingenious programs. The damp air is removed through an air extractor hose.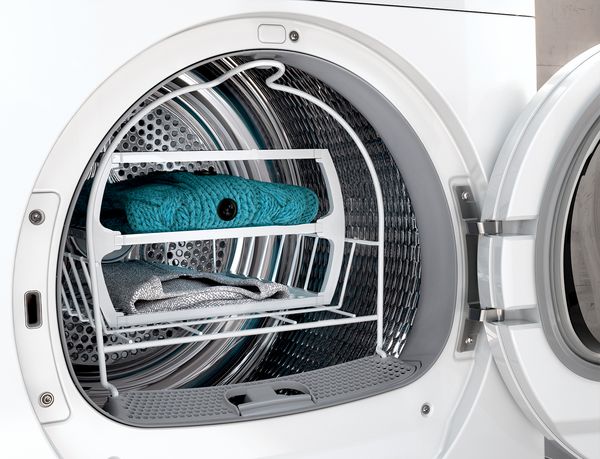 Now your clothes will outlast any fashion trends.
A down-filled jacket needs to be dried differently from denim jeans. With gentle warm air, lots of special programs and our fabric-protecting drum structure, Bosch tumble dryers provide the best care for every item of laundry, whatever it needs.