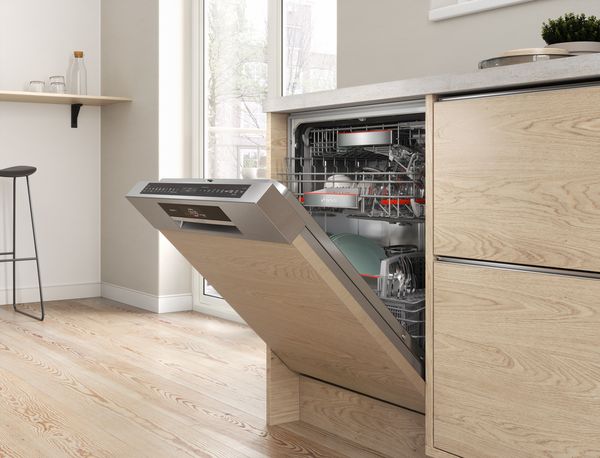 Underbench dishwashers from Bosch: fit perfectly, clean brilliantly.
Bosch underbench dishwashers fit into a new or existing kitchen with style. Height-adjustable for a flush fit, you can also complete the integrated look with a continuous kick panel to match your kitchen cabinetry.
When space is at a premium: Bosch slimline dishwashers.
Don't have enough space in your kitchen for a full size dishwasher? Bosch slimline dishwashers are available as freestanding, underbench with adjustable height for a flush fit as well as fully integrated model that can be concealed entirely behind a door panel to match your kitchen cabinetry. The 45cm width allows them to fit neatly into narrow installation spaces and can hold up to 10 place settings.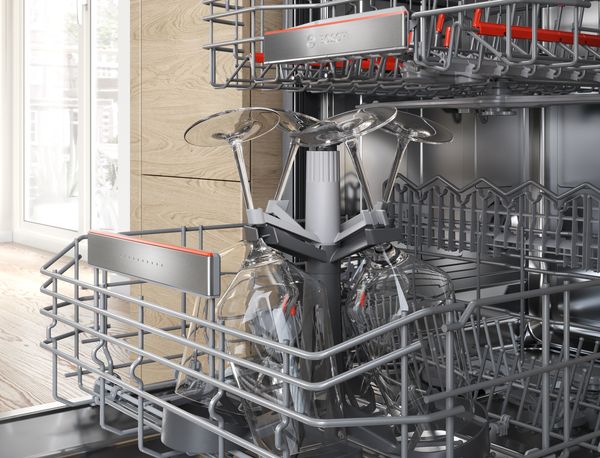 We needed decades to wash a glass sparkling clean. You need only minutes.
Whether you are in a hurry and need your dishes again soon, or need the most thorough and hygenic wash possible, our Bosch Dishwashers have a program to suit every need.
Satisfied customers are our best reference.